Twitter in Focus: Jerry O'Connell
on
February 22, 2017
at
12:01 am
Hey Bros!
Welcome to Twitter in Focus where media comes to die!
Today's contestant is Jerry O'Connell, star of TV and movies.  Let's see what he's tweeting!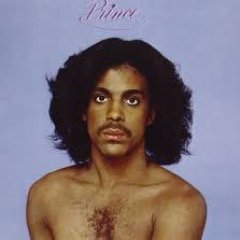 He's tanner than I remember.
February 15th:  "Thanks!!! @people & @Barbie for my very own Dad Doll! #DadsWhoPlayBarbie Next up a Dreamhouse!!!"
Looks like Ken's better looking cousin.
February 15th: "Wow @people thank you for these pics! Going on mantel now…"
You could just frame the magazine.  Do they still print those?
February 15th: "Most talent I have EVER WITNESSED. Solemnly swear NOT TO BE MISSED. Tix here: http://www.lincolncenter.org/show/mcp-presents-crazy-for-you-a-25th-anniversary-concert-performance …"
Well, I guess an actor would know, right?
February 16th: "Wardrobe Malfuntion #CrazyForYou @LincolnCenter @MCP_US"
At least it's in the back.  In the front, that could leave you hangin'.
February 18th:  "Best pic ever thanks @AnimalPlanet @anthonyanderson"
Looks like you're debating that dog.
February 20th:  "Get you a man who can do both"
Totally not sure why there's a pic of a Jeopardy contestant.
10 hours ago: "Happy BDay Mr. Rickman"
Yeah, miss that guy.
Okay, let's rate Jerry's tweets.  Pretty much all plugs, but who am I to judge?  I give him a 7 for Mustness, a 7 for Style and a 7 for Insanity.  That's an overall 7, follow Sliders star Jerry.  And, if you haven't seen it, watch his amazing impersonation of Tom Cruise.  Almost as amazing as his wife.