Twitter in Focus: Mo Mandel
on
February 4, 2015
at
12:01 am
Hey Bros!
Welcome to Twitter in Focus where media comes to die!  Today's contestant is Mo Mandel of Barmageddon.  He's funny on the show, let's see what he's tweeting.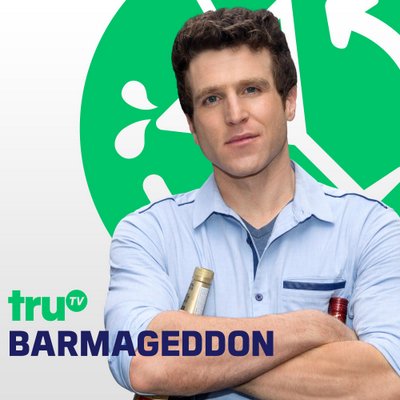 January 26th:  "Me and my writing partner. 
"
Awwww.  Puppy!
January 26th:  "Hey #Snowmageddon, stop hacking the title of my tv show!"
And no one wants to see you remodel a snow storm.
January 28th:  "I'm performing in TACOMA WASHINGTON Thurs-Saturday. http://tacomacomedyclub.com/ "
Seems like a lot to do.  Doing stand up and hosting a TV show.
January 29th:  "Getting a neck tattoo is like paying to only be able to fuck one type of girl for the rest of your life."
Yeah and it must hurt like a bitch on top of that.
January 29th:  "
I reorganized the magazine rack. 
 "
Stop making trouble, Mo.
January 29th:  "Tacoma Comedy Club tonight through Saturday."
He'll be here all week, folks!
January 30th:  ""You were super funny. I wish I wasn't so high so I could remember some of your jokes." -The best compliment I've received in months."
Ha!
January 30th:  "Suge Knight is the OJ Simpson of rap people."
Does that make Eminem the Leslie Neilson?
January 30th:  "Im in Tacoma and people keep telling me the most famous glass blower in the world is from here. More famous than that guy from Burning Man?!"
There are famous glass blowers?
January 30th:  "Watching the #TerryBradshawRoast on ESPN 2. I think it was filmed late night @TheComedyStore because no one is laughing."
I'm not sure who this insults more.
January 30th:  "Okay, @JimNorton just saved the #TerryBradshawRoast."
No surprise.  He's pretty genius.  I think he may be the Gilbert Gottfried of the Terry Bradshaw Roast.
January 30th:  "Yeahhhhh @reesewaters! #TerryBradshawRoast #50Mason"
No idea.  Guess I should've been watching.
January 30th:  ""@pattonoswalt: @momandel Oh, Mo. Dear, sweet innocent Mo…" I'll take that as a yes and that you want to get a bowl of Pho together."
Pho with Mo!  Wednesdays!
January 31st:  "Either it's really foggy in Seattle today or this legalized weed thing is being taken to the extreme."
Ba-dum-dum!  Keesh!  He'll be here all week, folks!
January 31st:  "As long as Katy Perry's titties don't deflate, am I right?! #SuperBowl"
They didn't and that's why I missed the shark.
January 31st:  "I like how we changed the word "Elitist" to "Foodie.""
Now what do we call the "Fat Elitists"?
February 1st:  "
Sounds like a challenge! 
"
And that's why PETA now pickets Mo Mandel shows.
February 1st:  "The only thing sexier than a girl whose into sports is a slightly hotter one who isn't. #SuperBowl tweet"
As Tosh says, you gotta plow a four to appreciate a seven.
February 2nd:  "I'm usually proud to be Jewish but a Hassidic teenager just zipped by me on a Segway."
Is that Kosher?
February 2nd:  "No longer sure if it's worth trying to keep up with the Kardashians."
Just let them pass and soon they'll be gone.
5 hours ago:  "
They're about to make some gigantic babies. 
"
Jesus Christ.  Is there any other point in history that we can celebrate in this country other than World War 2?
Okay, let's rate Mo's tweets.  A few plugs, but pretty responsive.  Would've like to hear more behind-the-scenes about the show, but it's all good.  I give him a 9 for Mustness, a 7 for Style and an 8 for Insanity.  That's an overall score of 8.  Follow Mo.
And if you have a suggestion for Twitter in Focus, email me here.