Twitter in Focus: Mike Judge
on
January 28, 2015
at
12:01 am
Hey Bros!
Welcome to Twitter in Focus where media goes to die!  Today's contestant is Beavis and Butthead, Mike Judge.  Also, creator of Idiocracy, one of the most underrated movies of all time.  Let's see what he's tweeting.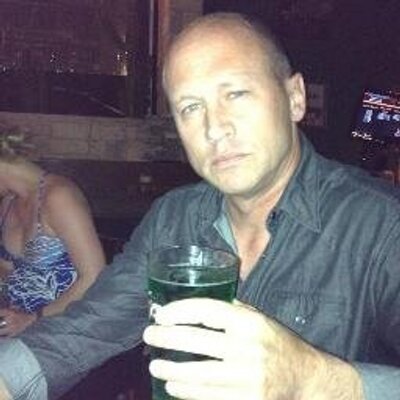 August 25th:  "Going into the Emmys with my daughter. Going to teach her how one loses gracefully. @lily_judge "
Ah, those trophies don't mean a thing.  Beavis and Butthead lives forever, bro.
October 23rd:  "We start shooting season two of Silicon Valley today. It'll air next year some time. Madcap hilarity ensues. "
Who has time for tweeting when you're a busy Hollywood producer?
November 9th:  "If you like Billy Gibbons, Gary Clark Jr., Alejandro Escovedo, Kat Edmonson and more check it out @MFlanigin: https://www.kickstarter.com/projects/1294454178/the-drifter …"
I wish I was famous so I could act like a non-famous person and raise money on Kickstarter.
November 18th:  "#KingOfTheHill Seasons 7 (http://amzn.to/1t4G2iw ) & 8 (http://amzn.to/1vkUmuc ) are out now on DVD, finally after all these years."
Or watch Adult Swim every day.
November 21st:  "The actors of Silicon Valley in their locker room warming up for their big scene. SiliconHBO" https://twitter.com/MikeJudge/status/535987522309206016/photo/1
Hmm, I wonder how one warms up for this role.  You'd think they'd do some coding or playing some video games.
November 21st:  "shooting Silicon Valley in Silicon Valley. @SiliconHBO " https://twitter.com/MikeJudge/status/535973306000633856/photo/1
Nice.  No teamsters, just self-driving trucks.
December 31st:  "Can't believe I got to be in this picture. And can't believe how good Norman Lear looks at 92. It was a good year: http://www.hollywoodreporter.com/news/all-family-breaking-bad-secrets-726235 …"
That's cool.
January 12th:  "Me and my daughter Julia at the Golden Globes. That's not an award in my hand, it's champagne. We lost.@ju_judge "
Fuck all those trophies.  Office Space is genius.  I give you the first official Super Frat award for Comedic Excellence or whatever.  Enjoy.
Okay, let's rate Mike's tweets.  I give him a 6 for Mustness, an 8 for Insanity and a 10 for Style.  That's an overall score of 8, but I bump it to 10, one of for Beavis and one for Butthead.  Follow Mike.
And if you have a suggestion for Twitter in Focus, email me here.