Twitter in Focus: Artemis Pebdani
on
February 15, 2017
at
12:01 am
Hey Bros!
Welcome to Twitter in Focus where media comes to die!  Today's contestant is Artemis Pebdani, Artemis from It's Always Sunny in Philadelphia!  Let's see what she's tweeting.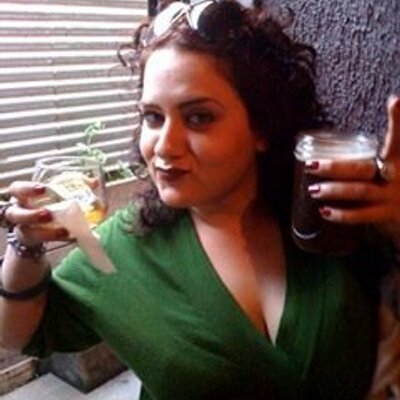 November 9th:  "2016, man. What a year of unfathomable suck."
Yeah, can't argue with that.
November 9th:  "Xanax. Tonight. And every night for the next four years. And yeah mobilize and fight and all that. And Xanax."
Nah, I'll stick with iced tea.
November 13th:  "Boo to me-I got live shows Sunday nites. But I watch Zorn as soon as I get home and regret all the possible cyber fun times we could've had."
Man, everyone's got shows.  I gotta get shows to do.
November 24th:  "It's that time of existence y'all. Give this Thanksgiving and help Water Protecters protect themselves! #NoDAPL https://www.amazon.com/gp/aw/ls/ref=cm_sw_r_cp_ep_ws_9qRnybRQHT9F1?ie=UTF8&lid=18FR1AGDPWZLC&ref_=cm_sw_r_cp_ep_ws_9qRnybRQHT9F1&ty=wishlist …"
That seems like a lifetime ago.
December 4th:  "I admit it, I cried. Cheers to the Water Protectors! Dakota protesters WIN bid to stop Standing Rock pipeline"
Yeah, I though that would be the end of it, but…
January 20th:  "Winter is here."
Not in New Jersey.  Winter kinda stopped by, but left before morning.
January 20th:  "Man he's laying out some really good points, maybe we should wait and see how this works out. Haha just kidding we're fucked."
Meh.  Either way.  Y'know, except Libertarian.  That would've been cool.
January 20th:  "Remember when when Elvis shot out his TV? I get it now."
Yeah, me too.  It's been quite a six months.
January 28th:  "Breathe it out."
Wow, she's way behind on her tweets.  Who could blame her?  She's in a ton of shows.
Okay, let's rate Artemis.  I give her a 6 for Mustness, an 8 for Style and a 9 for Insanity.  That's an overall score of 7.3.  Follow Artemis.
And if you have a suggestion for Twitter in Focus, email me here.