Twitter in Focus: Karl Urban
on
November 1, 2016
at
12:01 am
Hey Bros!
Welcome to Twitter in Focus where media comes to die.  Today's contestant is Judge Dredd and Bones, Karl Urban.  Let's see what he's tweeting.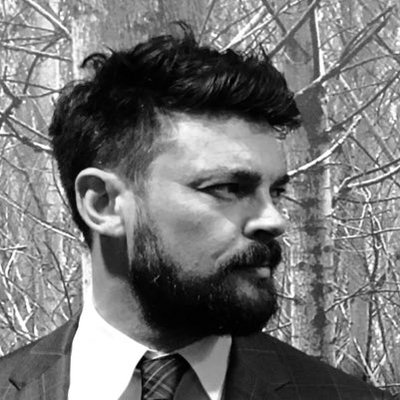 September 8th:  "Happy 50th Star Trek !! Congratulations and Thanks  #LLAP50 *LLAP"
It's amazing the original show didn't last.  So good.
September 10th:  "Big thanks to Rhys and friends !we had such a blast !! Show was absolutely BRILLIANT"
I can imagine.  Rhys was pretty brilliant on Flight of the Concords.
September 11th:  "Love this hat ! It was made by a good friend @Penmanhats out of Portland Oregon"
Was it that hat in the next pic?
September 12th:  "Art ?"
That is a nice hat.
September 26th:  ""Bragadosious""
Seems like a non-sequitur, but okay.
September 28th:  "Congratulations to the Galaxy's Greatest !! 2000AD releases its 2000th issue #Prog2000"
Oh, man, we need another Judge Dredd movie.  Dredd vs. Batman was a great comic.
September 29th:  "That's a wrap for Skurge !! Big Thanks @TaikaWaititi @Marvel and the amazing cast n crew , So much Fun !"
Oh, you're playing Skurge.  I gotta get caught up on the Thor movies.
October 7th:  "Dylan's about to hit this"
Seeing Dylan live.  Nice.
October 7th:  "Dylan nailed it !!!!! Bye ;) @DesertTripIndio"
Dylan in the desert.  I hope you had good drugs.
October 8th:  "Desert trip night 2"
Whoa, are you at a Burning Man?
October 9th:  "Neil young  Bye"
Oh, classic.  Wow.  What a show.
October 9th:  "The guy who opened for Neil young last night was amazing @JohnTheCho"
John Cho opened for Neil Young?
October 11th:  "pic"
Nice.  Karl is so positive.  Not at all like Dredd or Bones.
October 21st:  "Dr Strange is BRILLIANT!!! Congratulations to @scottderrickson scottderrickson , @Marvel and the incredible cast , definitely going again !"
I definitely want to see this.  I keep expecting the Marvel movies to tank at some point, but they've really just keep exceeding expectations.
Okay, let's rate Karl's tweets.  Very positive.  I give him an 8 for Mustness, an 8 for Insanity and a 10 for Style. That's an overall score of 8.6, but I will round up to 9 because he's so positive.  Follow Karl.
And if you have a suggestion for Twitter in Focus, email me here.