Twitter in Focus: Lena Headey
on
November 4, 2015
at
1:10 am
Hey Bros!
Welcome to Twitter in Focus where media comes to die!  Today's contestant is the evil queen herself, Lena Headey of Game of Thrones.  Let's see what she's tweeting.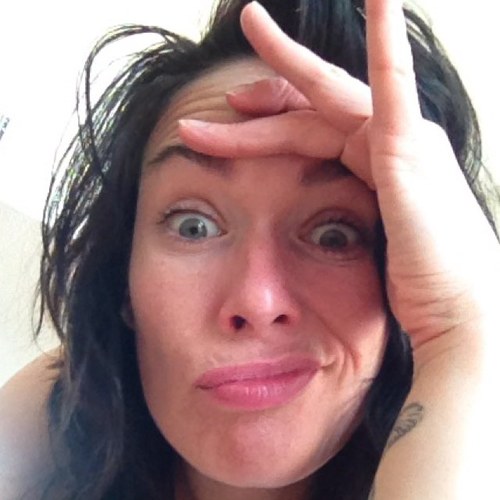 October 26th:  "One more thing while I'm on the subject.. You're going to have shitty bastard days .. BUT .. BUT you're going to be SO OK"
Inspiring words for the fans.
October 26th:  "Breathing and being kind to your individual glorious self is a strong muthafucking ally for this life .. DONEZO"
So not the queen's words.  She'd probably say something like, "I'm going to murder you and eat your children."
October 26th:  "Also .. Stop comparing .. Whatever it is .. WASTE OF ENERGY."
True.  Good advice.
October 27th:  "pic.twitter.com/W0NJHSppSL"
Well, unless you're in a coma.  Although I guess that is technically a good day for someone in a coma.
October 27th:  "pic.twitter.com/0FMWYU9sQH"
Inspiring, but vague.
October 27th:  "pic.twitter.com/KqtQG5udwN"
Ha!  Nice.
October 27th:  "Should raise a little grin that one"
Smiling.  Also inspiring advice.
October 27th:  "I sadly missed @elaxora #primeministernomorescars exhibition yesterday on #intersexawarenessday"
Ooookay.  No idea.
October 27th:  "world-arts.com/news/full.asp?news=artist-ela-xora-launches-provocative-new-exhibitions-drawing-attention-of-intersex-abuse …"
Ooooh, now I get it.  Yep.  Let's do that.
October 31st:  "Happy weeny"
Very English.
21 hours ago:  "You will achieve"
I will!  I'm inspired…
To finish this TIF.  Let's rate Queen Lena.  I give her an 8 for Mustness, a 9 for Insanity and a 10 for Style.  That's an overall score of 9.  Follow the Queen.
And if you have a suggestion for Twitter in Focus, email me here.