Twitter in Focus: Nick Di Paolo
on
April 29, 2015
at
12:43 am
Hey Bros!
Welcome to Twitter in Focus where media comes to die!  Today's contestant is Nick DI Paolo.  He's funny on stage, let's see what he's tweeting.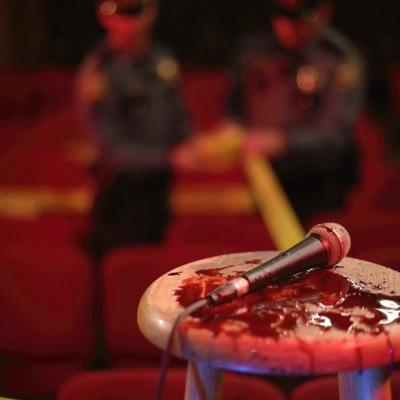 March 30th:  "A new @NickDiPaolo podcast is up on iTunes, Stitcher, http://NickDip.com  but NOT @RiotCast b/c of temporary technological glitch. THX!"
Everyone is doing a podcast these days.  I gotta start doing one.
April 13th:  "THX to everybody @AcmeComedyCo and to everybody who came out this weekend! I had a blast! See you guys next time!"
Without the "N" in "THX", my immediate reaction was to think that Nick played a club with a real awesome sound system.
April 14th:  "Get Tickets for my bud Joe Matarese's one hr. Special being shot on Apr 28 http://www.theblacklistnyc.com/joem"
There's so many plugs on this twitter, he's plugging other comedians.  Can't blame him, I'd do the same thing.
April 21st:  "Tonight season 3 premiere of @amyschumer on @ComedyCentral #hilarious"
Watched and you are correct, sir.
April 27th:  "I just realized I have the exact same taste in snacks as a lot of these looters"
Sure, but who doesn't like free snacks?
Okay, let's rate Nick's tweets.  Lots of plugs, but who can fault him for that?  (Speaking of which, I'll be hosting the Laugh Out Loud open mic night at Tavern on Camac, Wednesdays at 9pm on the second floor.)  As for Nick's tweets, I give him a 6 for Mustness, a 7 for Style (an awesome avatar, btw) and an 8 for Insanity.  That's an overall score of 7.  Follow Nick to find out where his next show is.
And if you have a suggestion for Twitter in Focus, email me here.