Twitter in Focus: Robb Wells
on
August 20, 2014
at
12:01 am
Hey Bros!
Welcome to Twitter in Focus where media comes to die!  Today's contestant is Robb Wells, one of the genius behind Canadian TV phenom, Trailer Park Boys.  And if you haven't seen Trailer Park Boys, you're a fuckin' idiot.  Let's see what Robb's tweeting.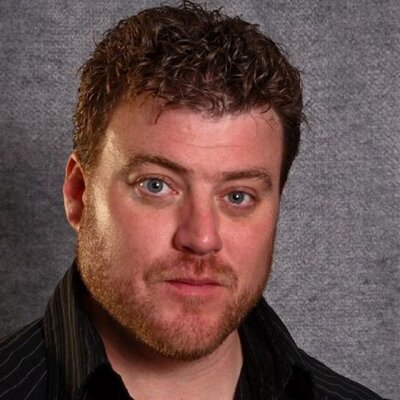 18 hours ago:  ""@bonzibuddy64: @realrobbwells Can't wait to see Randy's balls!"
Hope you're not disappointed, haha."
Robb has a lot of fans and he answers quite a lot of them back.  Needless to say, Trailer Park Boys and Robb's new movie, Swearnet, is my kind of humor.
18 hours ago:  ""@brianstoneponce: @realrobbwells I'll be happy to show my junk in his place that pecker head!" That's fuckin funny"
And speaking of funny, the mascot of Swearnet is a superhero called Swearman.  Also genius.
13 hours ago:  "Get ready fuckers…"
Prepared!
13 hours ago:  ""@LoveLyss_xO: "@realrobbwells: Get ready fuckers…" September 5th can't come soon enough" Fuck, I know!!!"
The Announcement: FUCK YEAH!!! RT @netflix: #NSFW video message: @trailerparkboys Season 8 starts Sept 5, only on Netflix. https://amp.twimg.com/v/0e59a403-89a1-443c-9800-3de7d55763c0 …
Get to your Netflix account and watch this funny, funny shit.
13 hours ago:  ""@Bruceyboy94: @realrobbwells is season 8 going to be weekly or are we getting it all at once?!" All at once, binge that shit!"
I too recommend a good binge watch.  Draw the blinds, turn off your phone—  Live in the Trailer Park Boys world for a day.  And you'll probably want to be really, really high.
13 hours ago:  ""@bRAD__isRAD: @realrobbwells how many episodes are we blessed with in season 8?!" 10″
Plus the first seven seasons, plus four movies.  You're going to need a ton of weed.
13 hours ago:  ""@Pwoo32: @realrobbwells @TPBoysClips @MSmithBubbles still haven't received my birthday fuck off so #fuckoff pic.twitter.com/Ymjbvpykf6" Oops"
If you're a fan of the show, no doubt you're already reading the tweets in Ricky's voice.  The Swearnet thing looks really fun.  I hope it does well for them.  Bubbles looks totally different in that movie.
Okay, let's rate Robb's tweets.  Definitely a 10 for Mustness, a 9 for Style and a 9 for Insanity.  Don't know how he keeps up with it all!  That's an overall score of 9.3, one of the highest in a while.  Follow Robb and watch Trailer Park Boys.
If you have a suggestion for Twitter in Focus, email us here.