Twitter in Focus: Dana Carvey
on
May 21, 2014
at
12:01 am
Hey Bros!
Welcome to Twitter in Focus where media comes to die.  Today's contestant is Dana Carvey, comedian and SNL alumn.  He's funny on TV, let's see how he tweets.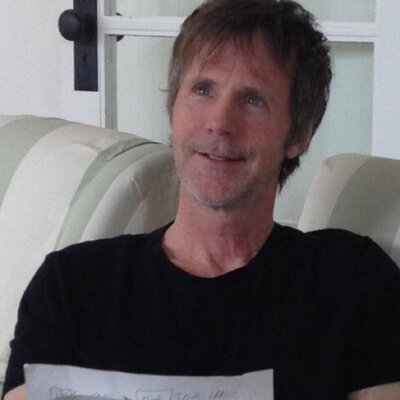 April 20th:  "Just met Jon Lovitz for breakfast… pic.twitter.com/0Pnj315RuV"
That's an excellent choice.
April 20th:  "My son Tom's joke that I tweeted last year. "I wanna open a donut shop…that sells weed… I'm going to call it Glazed & Confused""
Nice.  Keepin' it in the fam.
April 28th:  "I often hear people say "No one said it would be easy" REALLY? NO ONE? I'm just gonna say it then…"It will be easy!""
Finally.
April 29th:  "Flying. Will NEVER get used to the miracle of flight. Humans kicked ass! The smartest monkey in the world couldn't figure this shit out!"
Witchcraft, I say!  Witchcraft!
April 30th:  "I could so kick a Great White Sharks ass…if we were both in a Safeway parking lot. What can the big scary shark do now? Huh? Huh?"
I dunno…  Those things can really thrash and bite before they die.
May 6th:  "People always say to me, " Heh Dana what's up!!?"And I say "what's not up?Then those people smile meekly and walk away."
Hmmm, I should try that.  Every time I reply, "Your face, bitch!" and slap them, I don't get good feedback afterwards.
May 6th:  "Me, @DavidSpade & Fred Wolf. "
May 6th:  "Me, @DavidSpade & Fred Wolf. "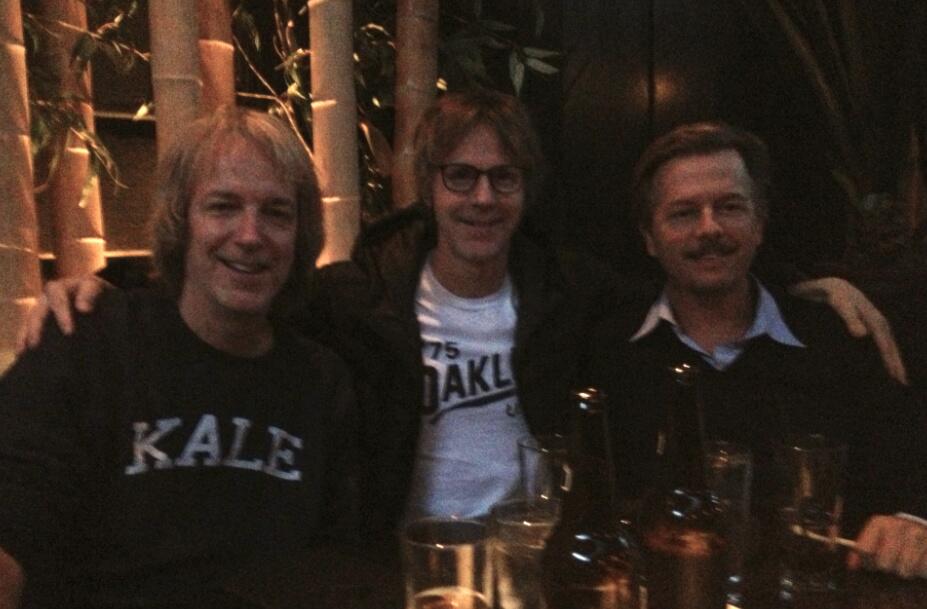 I think we all have the same question about this photo.  Who the Hell is David Spade?
May 7th:  "NASA is streaming HD video from space: When it flies over California you can just about see me waving…I'm tiny. RT http://www.ustream.tv/channel/17074538 …"
This is one of the reasons California should not be crippling the porn industry.  Imagine all the exciting zoom ins.
May 8th:  "Can you spot me among my old cross-country pals? #throwbackthursday pic.twitter.com/I8rAMQfER2"
You look like you with a very thick wig.
May 11th:  ""Yeah it is my baby…How did you know?" Happy Mother's Day! pic.twitter.com/ZmrraK5mJJ"
Awwwww.
May 12th:  "Thanks to the team at @FlappersComedy Club for letting me work out some new material in front of a wonderful crowd."
Nice.  Wish I had a clip, but then there's this:
May 14th:  "Anyone ever feel like this? pic.twitter.com/RQUnAMZMiV"
I dunno.  Kindergartners can't get drunk.
May 19th:  "Here is a weekly @YouTube show that my son @DexCarvey & his Irish cousin @GLOWPUNK are launching. RT http://youtu.be/2rftcekDQac"
A comedy legacy.  Neat.
Okay, let's rate Dana's tweets.  I like the personal ones and the pics.  Doesn't post every day, but fairly regular.  I give him a 6 for Mustness, an 8 for Insanity and an 8 for Style.  That's an overall score of 7.6.  Follow Dana.
And if you have a suggestion for Twitter in Focus, email us here.