Twitter in Focus: Christina Applegate
on
December 4, 2013
at
12:01 am
Hey Bros!
Welcome to Twitter in Focus where media comes to die!  Today's contestant is Christina Applegate, star of the Anchorman movies.  I've always been a big fan of Christina since her days on Married with Children.  She's funny, so let's see if her tweets match up!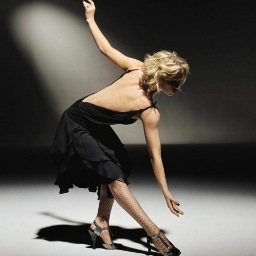 November 22nd:  "We have a spider who has been living in our window for a long time. We named him Seymour but I need help identifying. See next tweet"
Watch out!  The CIA has cameras disguised as flies.  How much longer before TMZ builds a robot spider cameraman?
November 22nd:  "He is tannish brown with one white stripe down his back. With a glossy finish to his body? Anyone have an idea?if so tweet back with pic"
Hmm.  Whatever you do, don't tweet his pic.  It could enrage him if he has access to Wifi.
November 22nd:  "Also he is pretty large. Size of a silver dollar"
Only one thing to do.  Abandon your house immediately.
November 22nd:  "I don't have a pick. He packed up his web last night while it was raining. We miss him. Ha"
He's inside!  Dear God, run!
November 22nd:  "We would sing suddenly Seymour to him every night on our way to put baby to bed."
Well, the baby should protect you.  Spiders hate babies.  Mostly because they get squashed and eaten by them.
November 22nd:  " pic.twitter.com/YjDTPYwlEb" this is him. What is this"
Oh, sure.  He's cute until you wake up with him on your face.
November 22nd:  "Well it's confirmed it's a tropical orb weaver and Seymour is a girl. We shall miss you lady Seymour"
Don't worry, Seymour's many children will be back.
November 22nd:  "Our recap of last night's fantastic Live Read of #Anchorman, via @benpears: http://bit.ly/1aEG37X  (cc: @826LA @GhostPanther @JuddApatow)"
Neat!
November 23rd:  "Seymour the spider came back! Yay! pic.twitter.com/CsfO31cVrH"
Ahhhhh!
November 25th:  "Thank you for all the lovely birthday wishes!"
Celebrity birthdays are like a regular person's birthday on Facebook, only on TV.
November 25th:  "vimeo.com/61396742  a tiny treat"
Ha!  Good link.
December 1st:  ""@HuffingtonPost: "Anchorman 2" could be an Oscar nominee http://huff.to/1eACyzU "haha"
Hey, South Park won.  Maybe.
Okay, let's rate Christina's tweets.  A good mix of links, plugs and normal stuff.  I give her a 7 for Mustness, an 8 for Insanity and a 9 for Style.  That's an overall score of 8.  Follow Christina.  And don't forget to see Anchorman 2, it looks pretty sweet.
And if you have a suggestion for Twitter in Focus, email us here.