Twitter in Focus: Dean Norris
on
February 28, 2018
at
12:01 am
Hey Bros!
Welcome to Twitter in Focus where media comes to die!  Today's contestant, actor Dean Norris, who you probably remember as Walter White's brother-in-law.  Let's see what he's tweeting.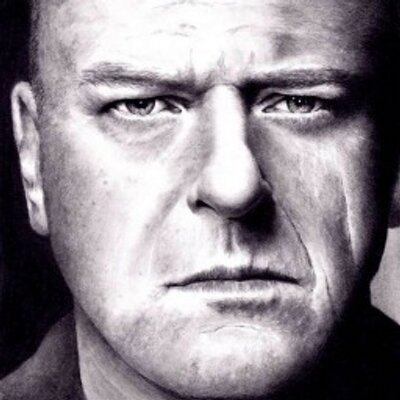 January 20th:  "Happy 10 year anniversary #BreakingBad Think I'll celebrate with a Shraderbrau and a new mineral"
Wow, that was fast.  Can't believe it's been ten already.
January 20th:  "Thanks for the 6 year gig Mr Cranston #BreakingBad "
Aw, that's nice.
January 20th:  "Thanks @betsy_brandt for being the best tv wife ever. #BreakingBad"
Nice to see some love on Twitter for a change.
January 20th:  "Miss ya @aaronpaul_8 #BreakingBad"
Ha!
January 20th:  "My partner and best bud @StevenMQuezada First scene shot on pilot"
You're gonna be a cop forever now on TV and in movies.
January 24th: "Oh hell yeah. If Slash digs it,..@DeathWishMovie "
I gotta say, by itself, I would not be into a Death Wish reboot, but I think Bruce Willis can really pull that off.  I'm sure it's going to be gross as Hell with Eli Roth directing, but I hope it's fun.
February 3rd:  "Let the games begin. #NOLA #mardigras2018"
A good place to vacay.
February 6th:  "That sh*t can't wait. #DeathWishMovie"
Lookin' good.
February 25th:  "Cause I'm in Nola"
And that's where he stayed.  After Mardi Gras, who could blame him?
All right, let's rate the tweets.  I give Dean a 4 for Mustness, an 8 for Insanity and a 10 for Style.  That's an overall score of 7.3.  Follow Dean.
And if you have a suggestion for Twitter in Focus, email me here.