Twitter in Focus: Loren Bouchard
on
November 8, 2017
at
12:01 am
Hey Bros!
Welcome to Twitter in Focus where media comes to die!  Today's contestant is Loren Bouchard, creator of Bob's Burgers!  Let's see what he's tweeting.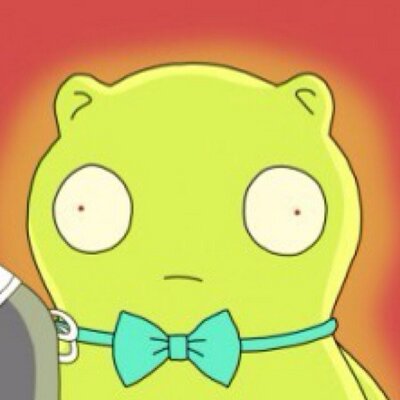 October 29th:  "halloween twenty-seventeeeen https://www.instagram.com/p/Ba2R8RPF8r0/ "
That's a pretty hilarious Tina.
October 29th:  "halloween, hollywood blvd https://www.instagram.com/p/Ba13c8WF85K/ "
Really, this could be any day on Hollywood Blvd.
October 30th:  "Ha. Yup. That's… a… very good question. Glad you're paying attention…. And… uh… Look over there! (Runs away to tell writers.)"
Law and Order:  Continuity Police!
October 31st:  "How 'Bob's Burgers' writers Lizzie and Wendy Molyneux cook up the show's perfect puns https://www.scpr.org/programs/the-frame/2017/10/30/59905/how-bob-s-burgers-writers-lizzie-and-wendy-molyneu/ … via @kpcc"
"Cook up"!  Get it?
November 5th:  "TONIGHT Sit Me Baby One More Time. EPIC babysitting tale of terror with Tina and @jennyslate and @mariabamfoo !!!!"
One of my new favorite episodes!  Nice work!
November 5th:  "this is from a popular newspaper"
The New York Times?  I thought you said popular.
November 6th:  "It'd be funny if it was all a big prank and there's no job."
Oh, there are plenty of jobs in Hollywood.  I'm sure he'll just start immediately working.
November 6th:  "i mean, not like, funny. but elaborate. some trading places type thing between bob's and archer maybe… we owe you a dollar, archer!"
You are making fun of your own tweets, Loren.  Be careful or you'll create an Internet Twitter.  That's pretty much what's happening on Facebook every day.
Okay, let's rate Loren's tweets.  He's made a great show.  Love it.  I give his Twitter account an 8 for Mustness, an 8 for Insanity and a 10 for Style.  That's an overall score of 9, follow Loren.  And don't miss Bob's Burgers.  It's the best!