Twitter in Focus: Jeff Bridges
on
July 15, 2015
at
12:01 am
Hey Bros!
Welcome to Twitter in Focus where media comes to die!  Today's contestant, the Dude, Jeff Bridges.  Let's see what he's tweeting, man!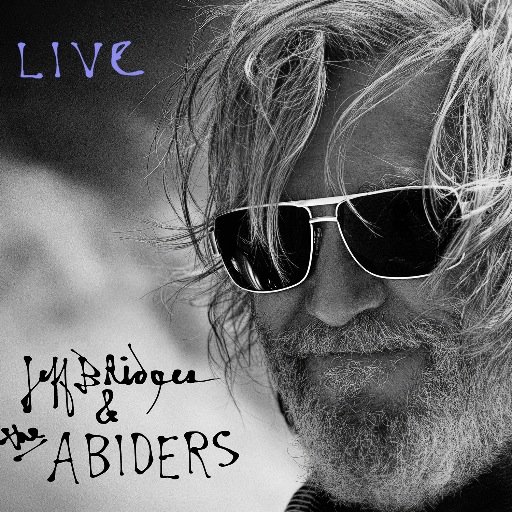 May 26th:  "Mary Ellen shows us hers in her brilliant, unique, photos. We're so fortunate to have these & so unfortunate to no longer have their source."
Bummer.  This is Mary Ellen.
May 26th:  "Mary Ellen will be terribly missed."
May 28th:  "I love how directors watch actors. Here's Iain Softley watching me take a photo of @KevinSpacey in #KPAX. #TBT "
Lots of photos.  Behind-the-scenes!  Very nice.
May 29th:  "Here's a shot from #SeventhSon of me stabbing my double in the back. It's now on Blu-Ray: http://uni.pictures/SeventhS0n  pic.twitter.com/9LgFCINf4I"
Movie star selfie?
June 4th:  "Meryl Streep: Trageoedia/Comoedia on the set of @thegivermovie. #TBT #TheGiver pic.twitter.com/TmJ7YsJ4kT"
Oh, yeah.  I remember that trailer.
June 11th:  "This rig captured every expression you can think of from every angle. @TronLegacy #TronLegacy #TBT pic.twitter.com/WRN4nY75dp"
The first movie is so underrated.
June 18th:  "The beautiful Michelle Pfeiffer in #TheFabulousBakerBoys. #TBT pic.twitter.com/UlWnuqxNgz"
Still looks good.  Looked real good in Dark Shadows, but, the movie was, ya know…
June 22nd:  "Summer is the hungriest time for millions of kids. Join our Summer Action Day and help change that: http://nokidhungry.org  #NoKidHungry"
Someone should send them an air conditioner too.  #NoKidSweating
June 25th:  "Me and the boys on the set of #TrueGrit. #TBT @BarryPepper "
Neat!  Love the behind-the-scenes!
July 8th:  "The Dude Abides. @JasonReitman #Fassbender @pattonoswalt http://www.ew.com/article/2015/07/06/michael-fassbender-big-lebowski-live-read-jason-reitman?hootPostID=342fc2dfd8316ff101571ec4cfc94c00 …"
The Dude needs a sequel!  Here's the pitch: Walter is framed for a murder of a Neo Nazi leader that he didn't commit and the Dude has to clear his name.
July 9th:  "Here, @IsaRossellini is being fit for her role in #Fearless. #TBT pic.twitter.com/AZTfJO1bjG"
Oh, yeah.  I remember that.
July 9th:  "Here I am wearing the @kevinbacon mask in #RIPD. #TBT "
Didn't know Kevin Bacon was in that.  He (and you) are in everything.
Okay, time to rate Jeff's tweets.  I give him a 6 for Insanity, a 9 for Mustness and a 10 for Style.  That's an overall score of 8.3, but I'm rounding it up to 9 for the stellar photos.  You gotta follow the Dude.
And if you have a suggestion for Twitter in Focus, email me here.