Twitter in Focus: Judy Greer
on
November 6, 2013
at
12:01 am
Hey Bros!
Welcome to Twitter in Focus where media comes to die.  Today's contestant is the lovely Judy Greer, voice of Cheryl Tunt on Archer and also the wacky secretary, Kitty, on Arrested Development, amongst many other roles.  She's funny on TV, let's take a look at her lovely tweets.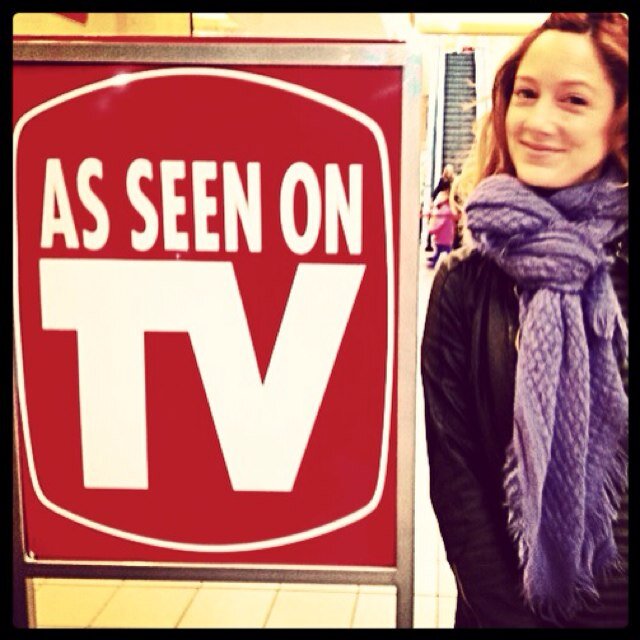 October 31st:  "Ok. Happy Halloween everybody! Gotta get my ass out of bad and pack. Going home today! I will miss Vancouver and it's pretty, slippery money"
Did the Canadians start coating their money in some kind of rubber?
October 31st:  "Almost home. Did I miss LA? Yes. Did I miss the traffic? HELL NO!! WHAT THE F??!! Shouldn't you all be trick or treating right now??!!!"
You should know better, Judy.  Everyone in L.A. trick or treats from their cars.
October 31st:  "Whoever invented Halloween (specifically trick-or-treating) didn't have dogs."
If they did, chocolate would probably not be as big of a factor.
November 1st:  "Also, if you have to drive anywhere near LAX, don't."
I take that as good advice all year long.
November 2nd:  "Damn that leftover Halloween candy!!!"
Wait, wasn't that the point of Halloween?
November 2nd:  "Are you ever so crabby that you call someone to vent, but then that person just says, "get over it." And it makes you want to SCREAM?!"
That sounds like you called Archer.
November 2nd:  "Oh, and don't ever make an appt at the Genius Bar on a Saturday. And if your baby is screaming, maybe take them out of the Genius Bar."
The Missus went there one day.  She spent nine hours getting her phone fixed.  Yes, you read right.  Nine hours.  Imagine if they weren't geniuses.
November 2nd:  "I know, screaming baby in Mac store. I KNOW. But we need these people to help us. So we must breathe deeply and wait. I feel you though."
That's the Mac store's new iBaby.  Just reboot it and it will stop crying.
November 3rd:  "24 hrs later-computer still broke, chocolate intake high, can't wait for bedtime, just started 3 weeks worth of laundry. Ah..sweet Sunday."
See?  That's the difference between a Mac and a PC.  When a Mac breaks, it's very complicated, but with a PC, it's always sorta constantly broke and sorta working.
November 3rd:  "I spent a fortune at Yankee Candle yesterday on candles to make my house smell like anything besides my dogs ass. He took it as a challenge."
Hope you didn't buy that "Dog Ass Scent" candle.  It looks just like the Vanilla one.
November 3rd:  "Ohmygod this first fall back day is never ending!"
Give it one more hour.
November 3rd:  "Just lit my sleeve on fire reaching over a Yankee candle."
Now it smells like burnt Greer.
November 4th:  "Just lit my sleeve on fire reaching over a Yankee candle."
Awww.  Puppy!
Okay, let's rate Judy's tweets.  I give her an 8 for Mustness, an 8 for Style and a 10 for Insanity.  (She sounds pretty frazzled.)  That's an overall score of 8.6.  Follow Judy.  And don't forget to watch Archer this January.  Today they released this new sneak peek called Conflict Resolution.
And if you have a suggestion for Twitter in Focus, email us here.